31 years old Director Zachaus Ogonji runs community schools and cares for more than 1000 children who would not get education because the parents cannot pay the school fees or do not even have parents anymore. Currently the schools in Kenya are closed as the Government chooses safety over education and if schools will be reopened next months it is only for the final classes. Government actions are not sufficient as sending the children home without caring for the family's expanses increases suffering tremendously. He initiated 3 programs during the crisis: teachers on bike, food for families and psycho-social support for families. For all of that he depends on sponsors and donations, but the resources are never enough as more and more people are in trouble to survive the crisis. Still COVID-19 is a good opportunity to question yourself and evolve.
During the time of lock down children must stay with their families again and feeding everybody is becoming a big challenge
Abandonment and abuse of children, child labour and child begging is increasing
Consequential problems to the lock down are any and currently he is trying to help with lack of food, lack of money and lack of trade.
Teacher on the bike Initiative – teachers visit children in their homes
Food for families Initiative– instead of feeding the children at school he distributes food to families
Encourage family moral Initiative- psycho-social support to families who face (domestic) violence
Encourage people to do an own business instead of locking for jobs that are not there any more
---
Quote: "Everybody wants to take the easy way out instead of taking responsibility."
IT'S THAT EASY
Log in
Enter your email address in the registration form. The name is optional and is only for personalization.
Get Emails
Receive free emails with the links to the interviews during the summit period.
Let yourself be inspired
Be open to the many impulses and inspirations from the various experts.
Hi, I am speaking online from Friday, 19 June at 19:00. My interview covers my knowledge and expertise around the current situation and offers practical advice for a way forward. All of the interviewees are offering you answers to the following questions:
What can I do if I start to panic?
How will healthy nutrition help me?
Why is good drinking water important?
Should, and can, I protect myself?
Which natural methods will help me to improve my immune system?
How can I become self responsible?
If you are unsure about any of these questions then I suggest that you sign into the Summit and receive a new video each day along with all of the other resources, to help you to find the answers.
Registering to receive access to all interviews and to join the Sundowner sessions (Interdisciplinary round table discussions) and workshops is absolutely free!
I'm looking forward to seeing you on Friday, 19 June at 19:00.
Please share this with whomever could benefit!! 🙂

Sincerly
Zachuas Ogonji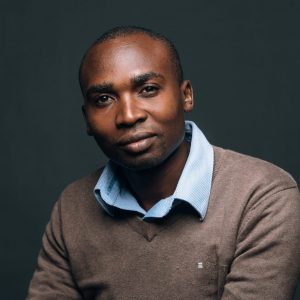 I am a social entreprenuer with passion for communities ability to care for themselves, A father of two beautiful girls who draws a lot of inspiration from leading others.Founder of Inua Village to Global Foundation that champions access to quality education and imporoved livelihood in Kenya
Get the fantastic Healing Music for the Pandemic composed by Musical Alchemist Christine Morrison - Now and Free after registering for the Corona Process online Summit!
After you have registered, you will receive a mp3 Audio "Peace within" worth 19,90 USD from us as a gift. The download link will be sent to you by email.
The summit will start soon - register now!
You are in the right place if you want to know ...
how to stay healthy and safe during the corona crises

how to stimulate your immune system efficiently

more about how to gain resilience and coherence

how to become self-responsible and to better assist others

how to start transition projects and permaculture based communities
ARE YOU FINISHED WITH YOUR SUFFERING ALREADY?
You get answers to your questions on how ...
to act in the event that you are infected by the corona virus

to act if you have immune system deficiency

to survive the panic and the fear of external threat

to survive if the economy breaks down and food or other resources become short

to find new ways to create community when the isolation is shaking you
By registering, you agree that we will send you regular newsletters to the email address above to inform you about free expert tips, our products and interesting partner products. Entering your first name in the input field is voluntary and only serves to personalize your emails. Your data will not be passed on to third parties. You can revoke your consent to "Online Summit" at any time with future effect. Problems with registration? Contact us: [email protected]
Let the other experts also inspire you!
Click on any picture to see what the other speakers will talk to you.
| | | | | | | | | | | | | | | | | | | | | | | | | | | | | | | | | | |
| --- | --- | --- | --- | --- | --- | --- | --- | --- | --- | --- | --- | --- | --- | --- | --- | --- | --- | --- | --- | --- | --- | --- | --- | --- | --- | --- | --- | --- | --- | --- | --- | --- | --- |
| | | WS #2 - Enhanced Intuition | | | | | | WS #5 – Translational Music | | | | | | | Thursday's Speakers' Corner LIVE | WS #8 - The Coherence Device | | | Dr. Priyamvadha Subramanian | | | Prof. Dr. Rajeshwari Rapata | | | | | | | | | | | |
By registering, you agree that we will send you regular newsletters at the email address above to inform you about free expert tips, our products and interesting partner products. Entering your first name in the input field is voluntary and only serves to personalize your emails. Your data will not be passed on to third parties. You can revoke your consent to "Online Summit" at any time with future effect. Problems with registration? Contact us: [email protected]