I am happy to offer you an affiliate program for your effort to help us to monetize our video library.
The access to the valuable, unique and moving expert interviews in the members area will be offered for a one time fee of 47 € to the summit participants. I invite you to participate. Share the summit with your clients or friends – and claim 50 % of the price, once they have bought the Homeopathy Summit Package.
Don't hesitate to write to me, if you need help. Thank you for your participation!
Eike Stehr
How it works:
Inform your contacts about the great free summit (and its benefits!) and share your promotional link by email, Facebook, banner on the homepage etc. Below you will find some examples of texts, images and trailers for the social media.
That's it 🙂
If one of your contacts buys the Homeopathy Summit Package, you will automatically receive your share of 50 %.
 Passive income without much effort!
The technology behind it
If one of your contacts clicks on the link and buys the video library package later (within 6 months), the system will automatically recognize this…
…and it will credit you with your share.
When your contact clicks on your partner link, a recognition cookie is automatically saved in the contact's browser. If the contact then buys the Homeopathy Summit Package, the billing system uses this cookie to recognize that the customer was recruited by you.
It is advisable to advertise the summit several times, because the fair "Last-Cookie-principle" applies. This means that the last cookie set determines who receives the commission and your contacts might hear about it from others too.
Registration for our affiliate program
Digistore24 is the provider and contractual partner of the affiliate program, i.e. not the summit organizer, so the conditions of Digistore24 apply.
| | |
| --- | --- |
| Your Digistore24-Id: | |
| | No Digistore24-Id? Sign up now! |
| Your Promolink: | |
When should I distribute my affiliate link?
You can start any time, of course.
It is best to inform your contacts by showing them one of our LIVE events i.e. the Sunday LIVE TALKS that started on the 6th of September  … , so that as many of your contacts as possible can enjoy the interviews.
During the summit time, it makes sense to keep sharing your partner link in order to inspire your contacts to watch the free videos (e.g. before an interview that might be of special interest to your contacts).
A wish to get access to the members area usually arises after watching several videos.
Even if your contacts buy later, you will still receive the commission.
Share your affiliate link on Facebook
You can also advertise your affiliate link on Facebook.
Important: once you have entered your affiliate link on Facebook, you should remove the automatic thumbnail that appears. Otherwise, this preview image will link directly to the summit page. If someone then clicks on the preview image, it will not be traceable that the contact comes from you.
You can also shorten your advertising link with a URL Shortener like bit.ly – (the shortening takes only 5 sec.).
In short:
Post your (possibly shortened) partner link on Facebook with a short introductory text (see below).
Delete the thumbnail
Insert an image or the provided FB advertising banner (see below) as an individual image
advertising material
Soon you will find ready-made texts & pictures for your mailings, your homepage and your social media postings here.
Bettina Schürer is a classical homeopath for animals i.e. cats, dogs, horses and alpacas on her Reckeroder Farm. She too works online, but only after doing a complex homoepathic talk and analysis. She needs to havean in depth talk to the animal owner, and would like to see videos and photos of the animal.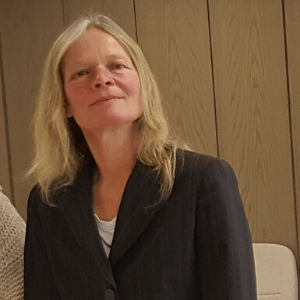 Anke Zimmermann, BSc, FCAH was born and raised in Germany and now lives and practices on beautiful Vancouver Island in Canada. She has always had a special interest in children with behavioural and developmental challenges, which has led her to explore vaccine and medication injuries. Anke has an international consulting practice.
DIVYA BHATT has more than 11 years of experience as a Classical Homoeopath from India. She is practising homœopathy in Canberra, Australian Capital Territory since 2016. Her main purpose is to work for the betterment of Homœopathy in Australia and help the public to get the benefits of homœopathy.
Consulting Homeopath & Psychotherapist since 1993. Teaching in Virar Homeopathic Medical College since 1992, presently HOD of Department of Org & Hom Phil.
Dr. Isaac Golden Ph.D, D.Hom., N.D., B.Ec(Hon) has been a homoeopathic practitioner since 1984. He formed his own teaching College in 1990 and currently still offers certificate and web based short courses. He has specialised in homoeoprophylaxis and the treatment of vaccine injured children, and has published widely results of his international research collaborations.
Dr. Martine Jus has more than 20 years of experience in practising homeopathy. She is a well-known Speaker in Switzerland and other countries and is editor of the newspaper "Similia". Martine Jus has written and puplished various remarkable articles on homeopathy herself.
29 years of practice has led Dr Meeta to understand the origins of psychiatric conditions. Today she allows her patients find the place that is natural for them.
I established Rx ALTERNA in the year 2019 with an intention of providing a holistic care for patients requiring palliative care. In this, we not only offer Homeopathic treatment but also offer Yoga Therapy to the patients.
He has been practising Classical Homeopathy since 27 years in a town near Milan, and he teach in Scuola Similia Similibus of Turin. After his medical degree he studied with many illustrious homeopaths, above all with his master Dr. Dario Spinedi from Swizterland. He teaches Homeopathy in Turin.
Dr Priya is a passionate Homeopath, Editor and Mentor, in practice since 20years, using her passion for teaching and treating to spread awareness about what Homeopathy can do in Mental Health issues and other chronic ailments. I speak frequently about Autism Awareness
Rajan Sankaran, MD (Hom), is an internationally renowned thinker, teacher and writer of the homoeopathic system of medicine. He is reputed to be a clear and original thinker and is best known for his path breaking concepts in homoeopathy.
Dr. R. Sudarsana, BHMS, Msc(psy),MD Lecturer & hod I/c dept of materiamedica Chief of paediatric unit Govt homoeopathy medical college Thirumangalam, Madurai, India Manages "Toyaja homoeo clinic"
Medical Doctor, Immediate past president of the American Institute of Homeopathy. Board-certified in Internal Medicine, and a founding diplomate of the American Board of Holistic and Integrative Medicine, Clinical Assistant Professor of Family and Community Medicine at New York Medical College.
My work in holistic medicine concentrates on miasmatic Homoeopathy, including the constitutional and organotropic treatment and the active cooperation of the patient by releasing his or her basic conflict.
Miracles occur. Example is her own father who was in a Coma due to injury. The proposed scheduled surgery was avoided.
Classical Homeopathy is used only by 10% of practitioners. It is the original form and held to produce the best results by the practitioners of this approach. Including for Covid 19
Homeopathic practice is learnt in India at the same level of education as for western medicine. In fact many of the subjects are shared for medical students and homeopathic students. Full training and internship takes around 10 years to achieve.
Quote: "Through thorough training in all modern medical subjects as well as the homeopathic subjects the graduate Homeopath in India is far better able to treat their patients."
Timothy Miller ND, LAc, RA is a naturopathic physician, licensed acupuncturist, and registered aromatherapist. He is the founder of Naturopathic CE, the leading natural medicine continuing education provider, and co-founder of the HomeoSummit, an international online homeopathy summit.
Torako Yui Ph.D.Hom is renowned for her achievement in laying the groundwork for homoeopathy in Japan and bringing a great innovation to the homoeopathic world by devising ZEN Homoeopathy. Her heartfelt wish for everyone to be healthy and happy has driven her to practise Natural Farming. She encourages homoeopaths in Japan to become a farmer, as well!
Integration of all aspects of the human experience is taken to new levels with the work of Dr Twara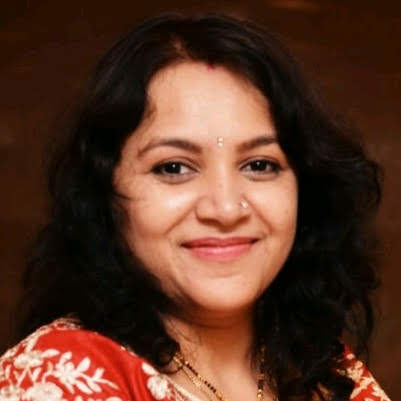 Elisabet Agar has long experience of helping patients online and in clinic with a host of different symptoms and issues, and specializes in endometriosis and female issues.
Jon practises in the southern highlands of Australia. He has been in full time clinical practice since 1987. He is the author of 3 homeopathic books, 3 treat yourself books for use in the home, and a novel for children introducing concepts of meditation and nature.
Current work is evolving into the exploration of self-consciousness and that of humanity and what needs to be cured in the face of increasing suffrage
Patricia Hatherly has been in private practice as a homœopath since 1995 and is well-known both in Australia and overseas as an educator and author.
Peter Tumminello is a professional homeopath who has been in practice for over 30 years. Besides his busy clinical practice Peter is an author, teacher and researcher. He has written five books and many journal articles on homeopathic medicine. He has a special interest in the use of crystals as medicines.
Internist, internistic intensive care physician, homeopath, author and inventor.
Dr Pradeep Kumar Gupta, the founder and Chairman of Naiminath Homoeopathic Medical College, Hospital and Research Centre, Agra is a renowned Homeopathic physician practicing since 35 years. A distinguished academician and educationist, Dr Pradeep is the mind and soul of Naiminath.
I am Dr.Rajeshwari Rapata, practicing homeopathy since last 23 years. I would like to support the Dr. Marie Anne's initiative to promote homoeopathy to help the mankind by officially recognizing it through WHO. We are fortunate to have our Union Health Minister, Dr. Harshavardhan as the current chairman of executive board of WHO. Indian Government already has the AYUSH Ministry which patronizes homeopathy. They have already integrated Homeopathy in to some Homeopathic Medical College Hospitals along with conventional medicine.
Dutch, born 30 Nov 1958. Father of two children. 2 years gymnasium, 6 years Atheneum. Military service. Then studied Natural Health Therapies, esp. homeopathy. Studying ever since and specialized in researching cured cases with homeopathy. Info being secured in a database used all over the globe by homeopaths to study its details as a tool to help finding the correct remedy.
Women Power in Homeopathy While male Homeopaths are often very perfect and likely to argue on the topic of what is homeopathy and do we have to reduce it to so called classical homeopathy, women often take a more divers approach and give everyone a voice at a table. Listen to 5 Power Women coming from different parts of the world and different points of view who try to find common understanding and an approach to real connection and cooperation in Homeopathy.
Are we traumatizing animals by domesticating them and are bird remedies specific for that trauma layer? Bettina Schürer, animal homeopathy, Neil Dougan animal communication and awareness specialist and Dr. Priya Subramanian, Materia Media specialist will talk about the challenges in domesticating animals without harming them and in case of trauma whether we need to explore more about the bird remedies in homeopathy to be able to help traumatized animals to heal, evolve and thrive.
Infections in children are a common problem and known to every mum. But how to deal with it efficiently and in a way that chronic disease is prevented. What happens to children if we do not train their immune system and and what happens to their health if we suppress symptoms by conventional therapy for a long time or repetitively? Listen to the ideas of our guests: Dr. Ramasamy Sudarsana - India, Elisabet Agar - Sweden and Patricia Hatherly - Australia.
Epidemics have been a topic in homeopathy all the time in 220 years. In fact Homeopathy was very successful in the treatment of cholera and the Spanish flu. Of course modern homeopaths are thinking of contributing in the treatment of the epidemic of today. Listen to the ideas of our guests: Dr. Ronald Whitmont - USA, Kate Birch - USA and Anke Zimmermann - Canada. Sunday Live Talk Homeopathy #3 Anke Zimmermann
About cooperation and collaboration from the heart for traumatized and forgotten children in Africa. There is always a way and there is always hope. As long as we trust in each other and tend to collaborate for the greater good nearly nothing is impossible. Listen to the ideas of our guests: Martha Wanjau, Moses Walusimbi, Dr. Meeta Nihlani and Zachuas Ogonji. Sunday Live Talk Homeopathy #4
In this LIVE TALK our dear colleagues Jon Gamble from Australia, Dr. Rajeshwari Rapata from India and Dr. Torako Yui from Japan will talk about the effects of pollution, radiation and toxins on humanity and the human DNA. Is there still a way out, how can we cope and what can homeopathy do to help and cure the diseases and disorders that derive from our destructive attitude.
In this Live Talk our guests Dr. Paolo Campanella - Italy, Josef-Karl Graspeutner - Germany and Timothy Miller - USA are talking about the possibilities and the necessity to cooperate and collaborate in homeopathy on a global scale. Is it by strengthening our team work that we can strengthen our position against pharma lobbyism and being censored and harassed by the conventional medical system and colleagues? Sunday Live Talk Homeopathy #7
In this LIVE TALK we will discuss the risk of vaccination and the possibilities of damage due to stabilizers and metals in vaccines as well as the risk of DNA change using genetically modified vaccines. Listen to the ideas of our guests: BSc Anke Zimmermann, Dr. Meeta Nihlani, Josef-Karl Graspeuntner, Dr. Gautam Arora and the experiences they have in behavioral disorders after vaccination and the treatments they use. Sunday Live Talk Homeopathy #8
Biologist, ecologist, homeopath, permaculture practitioner, environmental educator, natural builder and grandmother, Wendy Howard nurtures a permaculture demonstration and education centre in the mountains of Central Portugal and works with regenerative initiatives in the community that surrounds it.
Support
Do you have questions about the affiliate program? Need help setting up your affiliate account? Or would you like some support when creating the affiliate link? Feel welcome to send us an eMail:  
[email protected]
.