I am happy to offer you an affiliate program for your effort to help us to monetize our video library.
The access to the valuable, unique and moving expert interviews in the members area will be offered for a one time fee of 39 € to the summit participants. I invite you to participate. Share the summit with your clients or friends – and claim 50 % of the price, once they have bought the video library package.
Don't hesitate to write to me, if you need help. Thank you for your participation!
Eike Stehr
How it works:
Inform your contacts about the great free summit (and its benefits!) and share your promotional link by email, Facebook, banner on the homepage etc. Below you will find some examples of texts, images and trailers for the social media.
That's it 🙂
If one of your contacts buys the video library package, you will automatically receive your share of 50 %.
 Passive income without much effort!
The technology behind it
If one of your contacts clicks on the link and buys the video library package later (within 6 months), the system will automatically recognize this…
…and it will credit you with your share.
When your contact clicks on your partner link, a recognition cookie is automatically saved in the contact's browser. If the contact then buys the video library package, the billing system uses this cookie to recognize that the customer was recruited by you.
It is advisable to advertise the summit several times, because the fair "Last-Cookie-principle" applies. This means that the last cookie set determines who receives the commission and your contacts might hear about it from others too.
Registration for our affiliate program
Digistore24 is the provider and contractual partner of the affiliate program, i.e. not the summit organizer, so the conditions of Digistore24 apply.
| | |
| --- | --- |
| Your Digistore24-Id: | |
| | No Digistore24-Id? Sign up now! |
| Your Promolink: | |
When should I distribute my affiliate link?
You can start any time, of course.
It is best to inform your contacts by showing them one of our LIVE events i.e. the Sunday Sundowners that started on the 3rd of May  … , so that as many of your contacts as possible can enjoy the interviews.
During the summer time, it makes sense to keep sharing your partner link in order to inspire your contacts to watch the free videos (e.g. before an interview that might be of special interest to your contacts).
A wish to get access to the members area usually arises after watching several videos.
Even if your contacts buy later, you will still receive the commission.
Share your affiliate link on Facebook
You can also advertise your affiliate link on Facebook.
Important: once you have entered your affiliate link on Facebook, you should remove the automatic thumbnail that appears. Otherwise, this preview image will link directly to the summit page. If someone then clicks on the preview image, it will not be traceable that the contact comes from you.
You can also shorten your advertising link with a URL Shortener like bit.ly – (the shortening takes only 5 sec.).
In short:
Post your (possibly shortened) partner link on Facebook with a short introductory text (see below).
Delete the thumbnail
Insert an image or the provided FB advertising banner (see below) as an individual image
advertising material
Soon you will find ready-made texts & pictures for your mailings, your homepage and your social media postings here. They are being made on te go as the summit evolves.
Aline Boundy is a Reiki and EFT practitioner from the UK. She helps people turn their lives around by discovering what they are good at and finding their sense of purpose. She is fascinated by the fact that much of humanity is awakening and seeking meaning in their lives.
The young people who are connected naturally to the land, the animals, the whales and the birds inspire me. I found myself sitting with Law Women and Law Men all over Australia, and the more I learned the stronger I felt my calling to be a Spirit Woman. I am now a Senior Law/Lore Woman, an Aboriginal Elder recently initiated by Byamee himself.
Teacher, Consciousness Practitioner and serial Adventurer, based now in Bali, Barbara shares how immersing in another culture can reveal your own. What this means for our personal development and how the richness of experience gives context in this confusing time.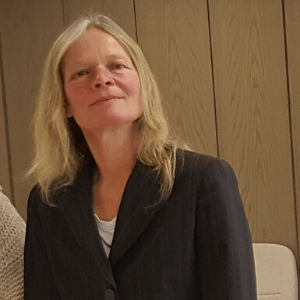 Bettina Schürer is a classical homeopath for animals i.e. cats, dogs, horses and alpacas on her Reckeroder Farm. She too works online, but only after doing a complex homoepathic talk and analysis. She needs to havean in depth talk to the animal owner, and would like to see videos and photos of the animal.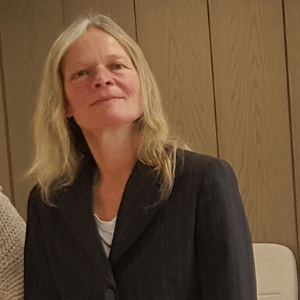 For some time now I have been working on the vision of a money-free society. A development that can lead us to a more peaceful world, where trust is put back into people instead of money, and thus also to the restoration of healthy relationships with each other and with other living beings.
Brigette Patton tells us that every once in awhile, we come across something that really resonates with us. Sometimes it's an image, an experience, or someone's words. In the right circumstances, words can ring true within every cell of our being.
As a Coach, Author and Podcaster, Cathy's Mission is to inspire and teach women to kick sugar and refined foods, and harness the power of nutrition. This creates excellent health and unstoppable energy, so they can play life FULL OUT!
Through Sound Christine shows how firstly she healed herself and then latterly many others. She demonstrates how channelled sound can effectively be used as a mechanism for the easing of struggle in the important transitions in life including Birth Death and Illness.
Bullets:
Laid up in bed with an long term illness I began to hear music. As I played the music I became better.
One of my jobs is to create music to assist people in their passing.
As a truth seeker – I find the music that is needed, for humans, animals and plants.
______________________________________________________
Quote:
My experience was that musical "Toning" releases pain, I then realised I was working at a cellular level through sound and in particular toning.
______________________________________________________
Christine recommends:
Bonus 1: Peace within mp3 - click here!

Bonus 2: PDF Practical Tips - click here!
How to strengthen the immune system by shifting beliefs and perspective to help experience more spiritual connection. My healing system, Accunect is based on the traditional Chinese medicine precept that all disease originates from separation from the Tao/God/Universal Consciousness.
Dr Isaac Golden Ph.D, D.Hom., N.D., B.Ec(Hon) has been a homoeopathic practitioner since 1984. He formed his own teaching College in 1990 and currently still offers certificate and web based short courses. He has specialised in homoeoprophylaxis and the treatment of vaccine injured children, and has published widely results of his international research collaborations.
Dr. Madan Kataria is the founder and originator of the Laughter Yoga movement worldwide. A medical doctor from Mumbai, India is popularly known as the 'Guru of Giggling' (London Times), started first laughter club with just 5 in 1995.
Researcher, Author, Educator, and Thought Leader on the relationship between the Human Biofield and the subtle energy systems of the body. Thornton Streeter demonstrates the direct visual observation of the healing moment.
29 years of practice has led Dr Meeta to understand the origins of psychiatric conditions. Today she allows her patients find the place that is natural for them.
I established Rx ALTERNA in the year 2019 with an intention of providing a holistic care for patients requiring palliative care. In this, we not only offer Homeopathic treatment but also offer Yoga Therapy to the patients.
Dr Priya is a passionate Homeopath, Editor and Mentor, in practice since 20years, using her passion for teaching and treating to spread awareness about what Homeopathy can do in Mental Health issues and other chronic ailments. I speak frequently about Autism Awareness
Dr.R.sudarsana, BHMS, Msc(psy),MD Lecturer & hod I/c dept of materiamedica Chief of paediatric unit Govt homoeopathy medical college Thirumangalam, Madurai, India Manages "Toyaja homoeo clinic"
My work in holistic medicine concentrates on miasmatic Homoeopathy, including the constitutional and organotropic treatment and the active cooperation of the patient by releasing his or her basic conflict.
Permaculture allows us to come closer to a natural balance with the earth. Through care over how we live in our community, how we grow our food and manage our finite resources, we have many positive choices that we can make right now. Let's Get Started.
Miracles occur. Example is her own father who was in a Coma due to injury. The proposed scheduled surgery was avoided.
Classical Homeopathy is used only by 10% of practitioners. It is the original form and held to produce the best results by the practitioners of this approach. Including for Covid 19
Homeopathic practice is learnt in India at the same level of education as for western medicine. In fact many of the subjects are shared for medical students and homeopathic students. Full training and internship takes around 10 years to achieve.
Quote: "Through thorough training in all modern medical subjects as well as the homeopathic subjects the graduate Homeopath in India is far better able to treat their patients."
Integration of all aspects of the human experience is taken to new levels with the work of Dr Twara
Erena's passion comes from her journey through abuse, depression, bullying, weight issues, dysfunctional and toxic relationships which provided her with understanding, tools and experience to show the way to the higher potential that awaits us all.
Our Bodies are Not Static, we can change them cell by cell through the Light Codesand through the correct Intention and Focus.
Email: [email protected]
Jacquie advocates for people's potential and the return journey to Self. She shares her knowledge in all things healthcare, consciousness and body psychology whilst inspiring people to be the most exceptional version of themselves that they can possibly be.
Jasmin-Martina Walker, born 1958, works as classical animal homeopath in her own office in Germany since 2007. Though she started studying law and later worked as a journalist in different sections, she found her purpose of life in treating animals.
Jeannine Dawson Clinical Hypnotherapist, EFT Practitioner and Bodytalk Therapist, demonstrates from decades of practice the linkages between the mind, emotions and functional capacity of the body to create optimal health, virility and fecundity.
I help life-purpose seekers understand who they are and why they are here. Bringing a 'whole-self' approach to transforming obstacles to outer manifestation of desires, I help clients develop permanent self-awareness, passion for action, producing results that resonate with their core being.
Journey Home" reconnects us to indigenous wisdom and understanding, the need to take global action to address climate change, and to restore health to the planet and to ourselves. We are all warriors
John is an Organisational Development Specialist focussing particularly (although not solely) in helping people, teams and organisations with change, (managing change effectively and considerately for all involved and impacted). This generally involves development of Relationship and People Management practice, approach and capability – how to lead and work facilitatively and collaboratively with others, especially in challenging times and situations.
John has been organising and running public gatherings for Hundreds's of thousands of families from all walks of life over three decades. Joining these people through shared joy at free events has given him a glimpse into how people thrive when they are connecting.
For the past 15+ years Justin has devoted himself to uncovering the the biggest challenges that stand in the way of experiencing true personalized fulfillment and how to remove the walls you've built around yourself for protection that's blocking your view to the vista of your larger life and what's holding you back from experiencing what you truly want and deserve.
Current work is evolving into the exploration of self-consciousness and that of humanity and what needs to be cured in the face of increasing suffrage
My passion is to ignite the sacred flame within our hearts and support humans to re/ connect with their Divinity and Higher Self. My work is to support the sacred journey of each soul, their growth and self-realization.
Laura Hames Franklin is the creator of the Universal Health Principles Healing System and founder of Superhuman School. Her passion is to uncover the secrets of the Universe to tap into infinite joy, health & creativity so you can create change in your own life and be a catalyst for change in the world.
Lynette a veteran Bodytalk practitioner and teacher now has added work with Dementia patients. She presents the human view that being present to a patient the magic begins.
Maddy is a gifted coach and teacher who strips mystery and complexity away from self-healing tools and techniques, leaving only that which is simple, approachable and do-able. There is special ability to guide and support applied learning and experience, and to make exploration and failure OK.
Marie-Anne and Neil have collaborated on many projects. This online summit project is particularly important as it occurs as we are in the midst of some of the biggest questions of our times. Mark O'Brien gives us the honor to interview us. Wake Up – Make your Own Choices – Take Action!
My life has been constantly evolving. I survived the education system I was trained in and finally became a vet for cats, dogs and horses specialized in homeopathy. Disease finished my career and gave me the opportunity to find myself through lots of losses till I realized the art of letting go and saw its beauty. I serve as coach and trainer now.
Mark O'Brien is an artist, activist, film, and documentary maker situated in the heartland of world capitalism in Washington DC. He takes us through gaining an understanding of how Americans resist facing the issues that are emerging increasingly day by day. He presents the alternate route, one of self-responsibility and waking up to the realities we are living through.
Nat Ferrier is an Online Wellness Business and Public Speaking Mentor, Holistic Wellbeing Coach and Speaker, who, over the last decade, has worked in service to over 20000 Wellness Entrepreneurs globally.
Neil is gnostic in terms of his understanding of how Humans interact with the Environment. Working with the Information Field, he is communicating mentally with all kinds of beings, all over the world on a daily basis. Over the many years and in many different countries he has observed time and again that communication can be perfectly carried out without talking. His abilities to communicate are not limited to humans or animals. He also talks with plants, minerals and microbes, including the corona virus.
Patricia Hatherly has been in private practice as a homœopath since 1995 and is well-known both in Australia and overseas as an educator and author.
Cell Biologist, 432Hz Composer.Specialized in the new perspectives of the Epigenetics, the New Biology, he's supported and assisted by the Biologist and bestseller author Dr. Bruce Lipton in the creation and development of project Translational Music®
• I am Dr.Rajeshwari Rapata, practicing homeopathy since last 23 years. I would like to support the Dr.Marie Anne's initiative to promote homoeopathy to help the mankind by officially recognizing it through WHO. We are fortunate to have our Union Health Minister, Dr. Harshavardhan as the current chairman of executive board of WHO. • Indian Government already has the AYUSH Ministry which patronizes homeopathy. They have already integrated Homeopathy in to some Homeopathic Medical College Hospitals along with conventional medicine.
Rajan Sankaran, MD (Hom), is an internationally renowned thinker, teacher and writer of the homoeopathic system of medicine. He is reputed to be a clear and original thinker and is best known for his path breaking concepts in homoeopathy.
Break Dancer becomes award winning speaking coach. Working now with people who have an important message to get across, Raphael breaks down the task of achieving penetration for these ideas to simple components and builds the picture to be presented from the ground up to achieve amazing success. 
Dutch, born 30 Nov 1958. Father of two children. 2 years gymnasium, 6 years Atheneum. Military service. Then studied Natural Health Therapies, esp. homeopathy. Studying ever since and specialized in researching cured cases with homeopathy. Info being secured in a database used all over the globe by homeopaths to study its details as a tool to help finding the correct remedy.
Medical Doctor, Immediate past president of the American Institute of Homeopathy. Board-certified in Internal Medicine, and a founding diplomate of the American Board of Holistic and Integrative Medicine, Clinical Assistant Professor of Family and Community Medicine at New York Medical College.
Co-Founder of Tamera, Peace Ambassador, Author, Theologian, Head of the Global Love School and of the Spiritual Research in Tamera
I provide a therapeutic sound therapy practice creating conditions for subtle body, emotional, mental and physical healing. I perform the sessions by applying the appropriate Sound Instrument or Tuning Fork near the body allowing changes on a cellular level to occur. I also supplement the treatment with Reiki and Infra Red Light Therapy. Along with this i provide Intuitive support, Life Coaching and Self Development work. My services can be experienced in person or online.
Erena Oliver, Kerri Babbington, Natalie Ferrier and Neil Dougan will talk about the victim and the bully situation we often find in relationships and they will give tips and solutions in how to remove this from real life.
In this Sundowner Gaio Schliwa, Gardener from Greece, Wendy Howard, Permaculture Specialist from Portugal and Insha Berger, Artist and Meditation Teacher from Germany will talk about what it takes to create paradise on earth again.
In this Sundowner Christine Morrison, Helen McCarthy and Storme Reeves will try to solve the question: "Is it possible to heal yourself by vibration and sound?" Take this chance to listen to people who healed themselves from severe illnesses and today cn provide lots of help out of personal experience.
Justin Furness, Hori Paora and Barbara Hames will try to find a solution on how to live a happy and fullfilled life inspite of all the restrictions and threats that are happening now in the world.
The process examined in the Sundowner this week is the process of manifesting the intention at the same time as you are making a quantum leap. A seemingly impossible process. "seemingly" because it does not follow linear rules. Join Hori Paora, Marie-Anne Kannengiesser, Laura Hames- Franklin and Neil Dougan in the adventure of creating a new process of manifestation.
Neil Dougan, Mark O'Brien, Eike Stehr and Marie-Anne Kannengiesser will try to solve a question concerning community based living: How to live in a community that has no hierarchy and no leader. Take the necessary steps with us and find out more about the needs of communites.
Lynette Favel, Neil and Marie-Anne will talk about the body as a community in itself. We usually view ourselves as one while in reality there are trillions of cells, some organised in organs and all of them have a consciousness, a memory and a story. How to proper treat your body as a community of many?
Neil Dougan, Bilbo Calvez, Eike Stehr and Marie-Anne Kannengiesser will try to solve a question concerning community based living: How to live in a community that has no hierarchy and no leader. Take the necessary steps with us and find out more about the needs of communites.
The Thursday's Speakers' Corner is the new place for LIVE interviews with our Speakers, that give the community the chance to ask questions directly via the Chat which then can be answered during the interview. The best method to get in touch with a speaker.
Biologist. ecologist, homeopath, permaculture practitioner, environmental educator, natural builder and grandmother, Wendy Howard nurtures a permaculture demonstration and education centre in the mountains of Central Portugal and works with regenerative initiatives in the community that surrounds it.
A tool to focus psychic pollution into the light information needed for the change.
Jac McIntyre specialist on Intuition will show us how to enhance it and how to use it as your very own barometer of your environment.
My life has been constantly evolving. I survived the education system I was trained in and finally became a vet for cats, dogs and horses specialized in homeopathy. Disease finished my career and gave me the opportunity to find myself through lots of losses till I realized the art of letting go and saw its beauty. I serve as coach and trainer now.
Barbara Hames is a teacher, consciousness practitioner and lives on Bali.
Cell Biologist, 432Hz Composer. Specialized in the new perspectives of the Epigenetics, the New Biology, he's supported and assisted by the Biologist and bestseller author Dr. Bruce Lipton in the creation and development of project Translational Music®.
As a Coach, Author and Podcaster, Cathy's Mission is to inspire and teach women to kick sugar and refined foods, and harness the power of nutrition. This creates excellent health and unstoppable energy, so they can play life FULL OUT!
Sandra, Neil and Marie-Anne will talk about atopic dermatitis and the endless journey of patients who search for relief, that conventinal medicine rarely can offer, because in most times the root cause of atopic dermatitis stays unseen.
Neil is a researcher into consciousness and a practitioner of consciousness techniques, both in person and at a distance. Neil routinely works with Humans all over the world as they interact with disease. In this interview Neil speaks about his personal conversations with the Corona Virus.
I am a social entreprenuer with passion for communities ability to care for themselves, A father of two beautiful girls who draws a lot of inspiration from leading others.Founder of Inua Village to Global Foundation that champions access to quality education and imporoved livelihood in Kenya
Support
Do you have questions about the affiliate program? Need help setting up your affiliate account? Or would you like some support when creating the affiliate link? Feel welcome to send us an eMail:  
[email protected]
.