1978 Sabine Lichtenfels met the cofounder of Tamera, Dr. Dieter Duhm. The idea was to build a free university for a peace culture. Tamera started 1981 with 12 participants, now they care for 140 ha of land and count more than 200 people. Cooperation with nature, water retention systems, forming the landscape and cope with the desertification was a big task. The Tamera community focuses on solving this social question: what is necessary to leave a society that is led by mistrust and come to trust and peace in a community. The founders of Tamera always knew that sooner or later our society was to collapse and that there was a need to realize a culture of cooperation instead of a culture of domination. Self-reliant communities are like tribes they always will survive. Now it is all about connecting these communities.
Bullets:
The possession of things and the idea to own a person leads to mistrust, war and violence
Go back to the Divine plan and the plan of nature
We created a picture of patriarchal punishing god in our minds and now we suffer from that picture
Loving has nothing to do with possession. Jealousy is a sickness it is not natural.
We had patriarchy, we had matriarchy now we need to find real partnership in alignment with the Divine and see the unity in a balanced dance of life
---
Zitat:
"Love is a deep universal force."
---
Bonus 1:  Corona und der Zeitenwandel
IT'S THAT EASY
Log in
Enter your email address in the registration form. The name is optional and is only for personalization.
Get Emails
Receive free emails with the links to the interviews during the summit period.
Let yourself be inspired
Be open to the many impulses and inspirations from the various experts.
Hi, I am speaking online from Monday, 15 June at 19:00. My interview covers my knowledge and expertise around the current situation and offers practical advice for a way forward. All of the interviewees are offering you answers to the following questions:
What can I do if I start to panic?
How will healthy nutrition help me?
Why is good drinking water important?
Should, and can, I protect myself?
Which natural methods will help me to improve my immune system?
How can I become self responsible?
If you are unsure about any of these questions then I suggest that you sign into the Summit and receive a new video each day along with all of the other resources, to help you to find the answers.
Registering to receive access to all interviews and to join the Sundowner sessions (Interdisciplinary round table discussions) and workshops is absolutely free!
I'm looking forward to seeing you on Monday, 15 June at 19:00.
Please share this with whomever could benefit!! 🙂

Sincerly
Sabine Lichtenfels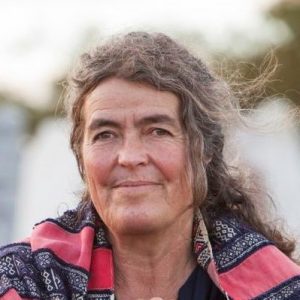 Co-Founder of Tamera, Peace Ambassador, Author, Theologian, Head of the Global Love School and of the Spiritual Research in Tamera
Get the fantastic Healing Music for the Pandemic composed by Musical Alchemist Christine Morrison - Now and Free after registering for the Corona Process online Summit!
After you have registered, you will receive a mp3 Audio "Peace within" worth 19,90 USD from us as a gift. The download link will be sent to you by email.
The summit will start soon - register now!
You are in the right place if you want to know ...
how to stay healthy and safe during the corona crises

how to stimulate your immune system efficiently

more about how to gain resilience and coherence

how to become self-responsible and to better assist others

how to start transition projects and permaculture based communities
ARE YOU FINISHED WITH YOUR SUFFERING ALREADY?
You get answers to your questions on how ...
to act in the event that you are infected by the corona virus

to act if you have immune system deficiency

to survive the panic and the fear of external threat

to survive if the economy breaks down and food or other resources become short

to find new ways to create community when the isolation is shaking you
By registering, you agree that we will send you regular newsletters to the email address above to inform you about free expert tips, our products and interesting partner products. Entering your first name in the input field is voluntary and only serves to personalize your emails. Your data will not be passed on to third parties. You can revoke your consent to "Online Summit" at any time with future effect. Problems with registration? Contact us: [email protected]
Let the other experts also inspire you!
Click on any picture to see what the other speakers will talk to you.
| | | | | | | | | | | | | | | | | | | | | | | | | | | | | | | | | | |
| --- | --- | --- | --- | --- | --- | --- | --- | --- | --- | --- | --- | --- | --- | --- | --- | --- | --- | --- | --- | --- | --- | --- | --- | --- | --- | --- | --- | --- | --- | --- | --- | --- | --- |
| | | WS #2 - Enhanced Intuition | | | | | | WS #5 – Translational Music | | | | | | | Thursday's Speakers' Corner LIVE | WS #8 - The Coherence Device | | | Dr. Priyamvadha Subramanian | | | Prof. Dr. Rajeshwari Rapata | | | | | | | | | | | |
By registering, you agree that we will send you regular newsletters at the email address above to inform you about free expert tips, our products and interesting partner products. Entering your first name in the input field is voluntary and only serves to personalize your emails. Your data will not be passed on to third parties. You can revoke your consent to "Online Summit" at any time with future effect. Problems with registration? Contact us: [email protected]