MD Rajan Sankaran is a homeopathic practitioner who practiced in Mumbai India for 40 years. He did write many books about homeopathic treatment and classification of remedies. Dr. Sankaran says we need open-mindedness and collaboration. Homeopathy is still here after 200 years, so there must be something about it. It was tested in COVID 19 Infections in India on 100.000nd of cases. It is highly effective and should be given the opportunity to be proofed and used.
Bullets:
the entire world is in a lock down; it is a unique situation and a great possibility to pause and reflect on our values
define your purpose and work towards that, take care of your diet and body exercise, take care of yourself and do not waste time
We need so little, we can discover that now, rejuvenate and realize the impermanence of our life and find peace within
We need spiritual alignment, distance from the impermanent and to step back to our true self
---
Quote:
"I am as much in the dark as you are."
---
Additional Websites of Rajan Sankaran M.D.
Sampoornam Retreat Website
Online Homeopathic Medical Publishers
IT'S THAT EASY
Log in
Enter your email address in the registration form. The name is optional and is only for personalization.
Get Emails
Receive free emails with the links to the interviews during the summit period.
Let yourself be inspired
Be open to the many impulses and inspirations from the various experts.
Hi, I am speaking online from Saturday, 3 Oct at 19:00 IST. My interview covers my knowledge and expertise around the current situation and offers practical advice for a way forward. All of the interviewees are offering you answers to the following questions:
to act to stay super resistent to any virus, bacteria, external toxin or radiation

to act to keep your immune system up and running 24/7

to stay safe in times of medical crisis, economical collapse and forced change

to never experience being subdued to the risks of using conventional medicine only in disease

to strengthen your personality and mind by using prayer and meditation during a time of illness and discomfort
If you are unsure about any of these questions then I suggest that you sign into the Summit and receive a new video each day along with all of the other resources, to help you to find the answers.
Registering to receive access to all interviews and to join the LIVE TALKS (Interdisciplinary round table discussions) is absolutely free!
I'm looking forward to seeing you on Saturday, 3 Oct at 19:00 IST.
Please share this with whomever could benefit!! 🙂

Sincerly
Dr. Rajan Sankaran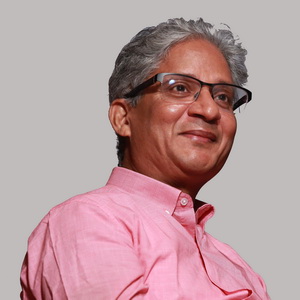 Rajan Sankaran, MD (Hom), is an internationally renowned thinker, teacher and writer of the homoeopathic system of medicine. He is reputed to be a clear and original thinker and is best known for his path breaking concepts in homoeopathy.
Get the fantastic Healing Music for the Pandemic composed by Musical Alchemist Christine Morrison - Now and Free after registering for the Future Link Homeopathy online Summit!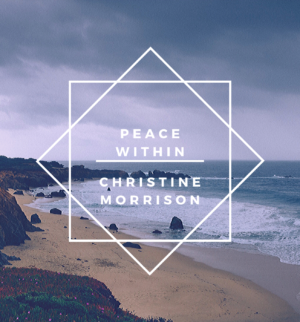 After you have registered, you will receive a mp3 Audio "Peace within" worth 19,90 USD from us as a gift. The download link will be sent to you by email.
The summit will start soon - register now!
You are in the right place if you want to know ...
how to stay healthy and safe during any crisis that might come

how to stimulate your immune system efficiently once and for all

how to stay calm and resilient no matter what challenge life offers

how to escape belief systems and unhealthy patterns and addictions

how to free your mind from delusions and become ultimative creative
DO YOU WANT TO SEE THE MIRACLES OF HOMEOPATHY?
You get answers to your questions on how ...
to stay safe and find alternatives to modern medicine in homeopathy and complementary medicine executed by second to none specialists

to naturally support your thymus gland and immune cells so that they will never fail to protect you naturally

to stay calm, centered and panic free during these times of massive change and eventually find your way to a life of purpose and freedom

to take action and lead a non complicated and natural, healthy life

to connect to others who are able to support and guide you so that the days of pain, fear and agony be gone for good
By registering, you agree that we will send you regular newsletters to the email address above to inform you about free expert tips, our products and interesting partner products. Entering your first name in the input field is voluntary and only serves to personalize your emails. Your data will not be passed on to third parties. You can revoke your consent to "Online Summit" at any time with future effect. Problems with registration? Contact us: [email protected]

Let the other experts also inspire you!
Click on any picture to see what the other speakers will talk to you.
| | | | | | | | | | | | | | | | | | | | | | | | | | | | | | | | | | | | | | | | | | | | | | | | | |
| --- | --- | --- | --- | --- | --- | --- | --- | --- | --- | --- | --- | --- | --- | --- | --- | --- | --- | --- | --- | --- | --- | --- | --- | --- | --- | --- | --- | --- | --- | --- | --- | --- | --- | --- | --- | --- | --- | --- | --- | --- | --- | --- | --- | --- | --- | --- | --- | --- |
| Sunday matinee 1 – Traumatizing animals | Sunday Matinee 2 – Homeopathy in Childhood | Sunday matinee 3 – Homeoprophylaxis in Epidemics | Sunday matinee 4 – Coworking in Homeopathy for African Children | | | Prof. Dr. Rajeshwari Rapata | Sunday Matinee #5 – Women power in homeopathy | | Prof. Dr. Pradeep Kumar Gupta | | | | | | | | | | | | | | | | | | | Dr. Priyamvadha Subramanian | | Sunday matinee 6 – Pollution, Radiation and Homeopathy | | | | Sunday matinee 7 – Collaboration in Homeopathy in Events and Summits | Sunday matinee 8 – Vaccine Risk Awareness and behavioral disorders in children | Sonntags Matinee #31 - Tabu Thema Tod | Sunday Live Talk #9 – Running in circles and breaking unhealthy patterns | Sunday Live Talk #10 – How to achieve wholeness and balance? | Sunday Live Talk #11 – Covid 19 Treatments in India and Switzerland | Sunday Live Talk #12 – Traumatisierung, Isolation und Distanz - Alters- und Pflegeheime im Lockdown | Sunday Live Talk #13 – Vitamine, Mineralstoffe und Essenzen - Hausmittel für Immunstimulation | Sunday Live Talk #14 – The blessing of energetic healing | Sunday Live Talk #15 – The tubercular miasm and viral infections | Sunday Live Talk #16 – Rückblick 2020 - Vorschau 2021 | Sunday Live Talk #17 – Review 2020 and Preview 2021 - What is to expect? | Live Talk FL2021 #3 – Noch immer Lock down - ich kann nicht mehr | Sunday Live Talk FLH-05-2021 – Post Covid Syndrom - Chronic Fatigue Syndrom | Live Talk FLH-07-2021 – Erfolge der Homöopathie: Angststörungen |
By registering, you agree that we will send you regular newsletters at the email address above to inform you about free expert tips, our products and interesting partner products. Entering your first name in the input field is voluntary and only serves to personalize your emails. Your data will not be passed on to third parties. You can revoke your consent to "Online Summit" at any time with future effect. Problems with registration? Contact us: [email protected]